Duathlon training plan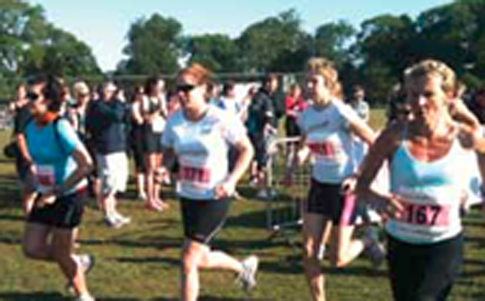 This training plan is designed for duathlon novices. Even those with only a little base level fitness will be able to complete a 2 mile run/10 mile bike/2 mile run after just six weeks of training says Kim Ingleby of Energised Performance.
Getting started
This plan is designed for people who can comfortably run 1.5 miles, and bike about 5 miles. It builds progressively over the six weeks to allow you to complete your first duathlon with confidence and whilst having fun.
If you are fitter and would like to try longer distances add 1-2 miles on the run sessions, and 2-4 miles on the bike sessions depending on the overall distance.
There are many races throughout the UK taking place all year round – women only duathlons, large events, small events, off road muddy ones, hilly and flat ones of all distances. Find one that appeals to you and get training, the increase in your fitness, and fun you will have is well worth it – and anyone can do it!
Record your training sessions so you know how you are progressing and feeling.
Download the training plan here Sportsister duathlon training plan
……………………………………………………………………………………………………..
Related reports:
Training plans to do with a friend
Sprint triathlon training plan
Training plan and tips for your first half marathon
……………………………………………………………………………………………………..
……………………………………………………………………………………………………..
Training plan key
Run: Choose the surface the majority of your event will take place on. If it's off road find some mud if possible!
Hill reps: Short and reasonably steep hill
Interval session: Flat surface
Fartlek: Go as fast as you can for as long as you can, then recover as long as you need, and repeat – using trees or fence line is a good
motivator
Rest: Day off training – have a sports massage as it's great for your recovery
Bike: Cycle on roads or ride off road depending on your race
Intensity  key
Easy = 60 percent – 6/10 effort
Medium = 70 percent breathing hard but feeling comfortable – 7/10 effort
Hard = 80 percent race pace, no conversation at this pace – 8-9/10
Max = 100 percent maximum effort, racing pace – 9.5-10/10
Always warm up and cool down. Allow 5-10 minutes for a gradual warm up. Finish by lowering heart rate plus full stretch after each session.
Duration is approximate and dependant on your fitness levels – make a note of your times so you can see you improvements.
Kim Ingleby, Sportsister
The Women's Sports Magazine
Select a sport
Find out how to get started, training plans and expert advice.