Swimming: One swim, one team, one million pounds to charity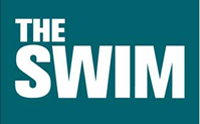 Swimmers have the chance to splash around with celebrities in a unique relay team challenge, which tackles the treacherous Irish Sea from Holyhead to Dublin, a distance of 56 miles, to raise £1 million for Cancer Research UK.
The Swim team will be made up of 10 people, including Ronan Keating, Richard Branson and Jason Bradbury, and two places are up for grabs for members of the public who pledge to support the fearless team in achieving their ambitious challenge.
Jason Bradbury said: "I've taken part in loads of wacky and wild adventures over the years, and The Swim is certainly going right to the top of my list. I love a challenge and jumped at the chance to be part of the team. It's exciting and for a cause that is close to my heart, my eldest brother having survived skin cancer. Bring on the sharks, jellyfish, cold and night swimming. I will take it all on!"
Swimmers are being asked to commit to raise at least £100 for the charity. Everyone who has raised £100 or more by the 15th July is eligible to join the team. One place will go to a top fundraiser, whilst the other lucky participant will be randomly selected from all the swimmers who raised at least £100.
Ronan Keating, who lost his mother Marie to cancer in 1998 said: "I'm not a strong swimmer, so open water swimming in the Irish Sea is going to be a real challenge for me. But the motivation to raise £1 million for Cancer Research UK was enough for me to sign up."
To help people set themselves a swimming challenge, increase their fitness levels and raise as much as they can for Cancer Research UK's lifesaving work, each swimmer will be given an exclusive personal swim page. Through this they will be able to log their swims and share progress with family and friends to encourage sponsorship.
For more information, visit www.the-swim.co.uk
Olivia Townley, Sportsister
The Women's Sports Magazine
Select a sport
Find out how to get started, training plans and expert advice.