Pre and post natal fitness: The truth about sit ups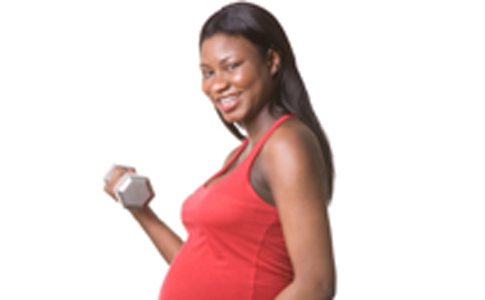 For lots of new mums losing 'baby weight' can be a battle. Follow our expert advice to make sure you exercise safely and effectively, achieving the results you want.
Sportsister has teamed up with Fitness4Mum to answer your questions. Simply email us at info@fitness4mum.com with anything you would like to ask.
Are sit-ups the best way to tone your stomach?
Unfortunately performing sit-ups alone will not help flatten and tone your stomach but, as a new mum they do serve some purpose. Sit-ups can help you regain some strength and feeling back into your abdominals.
It is likely that you won't be able to perform a full sit up straight away so don't worry too much. You can start by performing half sit-ups by leaning on your elbows and slowly controlling the movement down and back up to the halfway position. Please note – Please make sure you have been given clearance from your GP prior to performing any exercise.
Getting rid of that 'jelly belly' once and for all!
There a combination of things to truly get your stomach strong, flat and toned.
1 – Whole body exercises – Performing whole body exercises such as squats and lunges are a great way to maximise how many calories you burn during and after exercise. These moves will also improve your strength in the positions which you need it, for example lifting, carrying and pushing. This can make you less likely to get back pain, pelvic pain and hip pain.
2 – Cardio ­- You may not think it, but, you can turn the simplest activity, such as walking to the shops, into a real cardio workout. Introduce time trials into your daily walking activities. For example, if you do the same walk everyday start to time yourself and try to get faster ever day, or try and walk further but in the same amount of time. This will send your metabolism soaring! How about buying a pedometer that tells you how many calories you're buring?
3 – Diet – As a new mum we don't want you to start restricting calories, especially if you are breastfeeding, but it is important that you do try and watch what you eat. Slowly try and bring your diet back to a healthy level and try not to eat too many sugary snacks or fatty foods. We understand that it will be a challenge but studies have shown that women who don't lose their baby weight within the first 18 months then go on to being overweight of obese long term.
If you want any advice on what abdominal exercise you can do to help increase the strength of your abdominals after your pregnancy don't hesitate to contact us at info@fitness4mum.com.
Tim Matthews, Sportsister
The Women's Sports Magazine
Select a sport
Find out how to get started, training plans and expert advice.