World champion heptathlete Jessica Ennis was named alongside Philips Idowu as Athletes of the Year at the British Athletics Writers' Association's (BAWA) 47th Annual Awards Dinner in London on Saturday.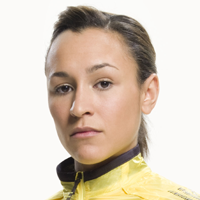 Both winners were recognised following stunning performances at the World Championships in Berlin in August.
Ennis' victory was the culmination of a fantastic comeback following a career-threatening ankle injury that forced her to miss the Beijing Olympics last year.
The award for the junior female athlete of the year went to 16 year old Jodie Williams. Williams became the first British woman to win gold in both 100m and 200m at the World Youth Championships in July.
The awards were voted by BAWA members.
Ennis was also named Sportsperson of the Year in yesterday's (Sunday) Observer Sport Monthly Magazine's 2009 awards.
Louise Hudson, Sportsister
The Women's Sports Magazine