Sportsister competition page
Fancy getting yourself some new sports gear? Or a free entry in to a race or event? Then take a look at Sportsister's competition page.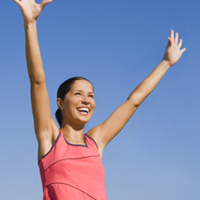 We are constantly updating our competition page with the latest giveaways, from the best kit and gear, to tickets to watch sporting events, even entries into races – there is bound to be something that you fancy winning.
It's easy to enter Sportsister competitions but you must make sure you are signed up as a Sportsister member first, as you will need to send us your Sportsister username to validate your entry. You can sign up here – it's quick, easy and free.
Just click on the links below to take you to the individual competitions and start winning some great free stuff
………………………………………………………………………………………………..
Dive right in with our Arena swimming competition
We have teamed up with Arena to bring you the chance to win one of two swimmer's goodie bags worth £125 each. Each bag contains everything you need to make the most of your time in the pool. There is a Monaka swimsuit, designed for training. This suit will make those lengths fly by. You'll also win a pair of goggles, a swim cap and some earplpugs, as well as a microfiber towel, a robe for wearing pool-side and a backpack to store all your new kit in when going to and from the pool.
………………………………………………………………………………………………..

Win one of 20 women's sporting calendars

In what is a true celebration of women's sport this calendar showcases some of the best British sportswomen today. And you could be one of 20 lucky winners to receive a copy for free. As well as featuring 24 athletes, it also details 350 events happening during 2012 that you can either watch or take part in.
………………………………………………………………………………………………..

5 pairs of Merrell Barefoot Pure Glove shoes up for grabs

As the barefoot running movement continues to gather pace, two of the brands at the forefront of it all have collaborated to create this shoe, and we have five pairs to give away.
These women's specific outdoor footwear styles, designed and engineered by women, let enthusiasts get closer to the terrain on which they play. And now you can try them out as we are giving away five pairs of their Pure Glove style worth £75 each.
………………………………………………………………………………………………..
Win a Goddess II Gym and Travel Bag

One lucky Sportsister reader can soon be heading to the gym with this stylish bag from sports bag specialists' Workplay. The Goddess II is a new and improved version of the original sell-out style, and with space for all your kit it includes a generous sized wash bag, a removable laundry bag, a shoe compartment with a separate trainer bag – and even an expandable wet compartment.
………………………………………………………………………………………………..
Win! "Olympics: A Snapshot History of the Olympic Games" book
This is an amazing opportunity to pick up a book that shows the real legacy of the London 2012 Olympics that can already be seen all around London. In London (and throughout Britain) a growing number of 'Olympic Kebab', 'Olympic Car Wash', and even 'Olympic  Sewing Machine Repair' shops have been spotted in the run up to next year's event.
………………………………………………………………………………………………..

Win! £170 worth of compression gear to kick start your winter training
Thanks to premium online winter sports store Onebelowzero.com, we are giving away the latest winter sports kit from Conditioning Wear expert CW-X.
Whether you are hitting the slopes or burning off some of those winter excesses, this prize, which includes CW-X Insulator PerformX tights and the Insulator Web top, will keep your body in great condition over the winter months, providing a perfect balance of warmth and support.
………………………………………………………………………………………………..
Sportsister
The Women's Sports Magazine
Select a sport
Find out how to get started, training plans and expert advice.